This post contains affiliate links. If you book something through these links I get a small commission at no extra cost to you. You can read more about mydisclosure and affiliate policy here.
…
Depending on where you live in the world, November is not quite winter yet nor full-blown summer. All in all, a perfect time to plan a dive trip away. But where can you find the best diving in November? There are plenty of great spots all around the world and there is a dive spot for everyone – whether you are on a budget, don't mind the cold, want to see pelagics, or find cool macro critters.
I introduce you to some great places where to dive in November and what to expect on your trip.
6 Spots with the best diving in November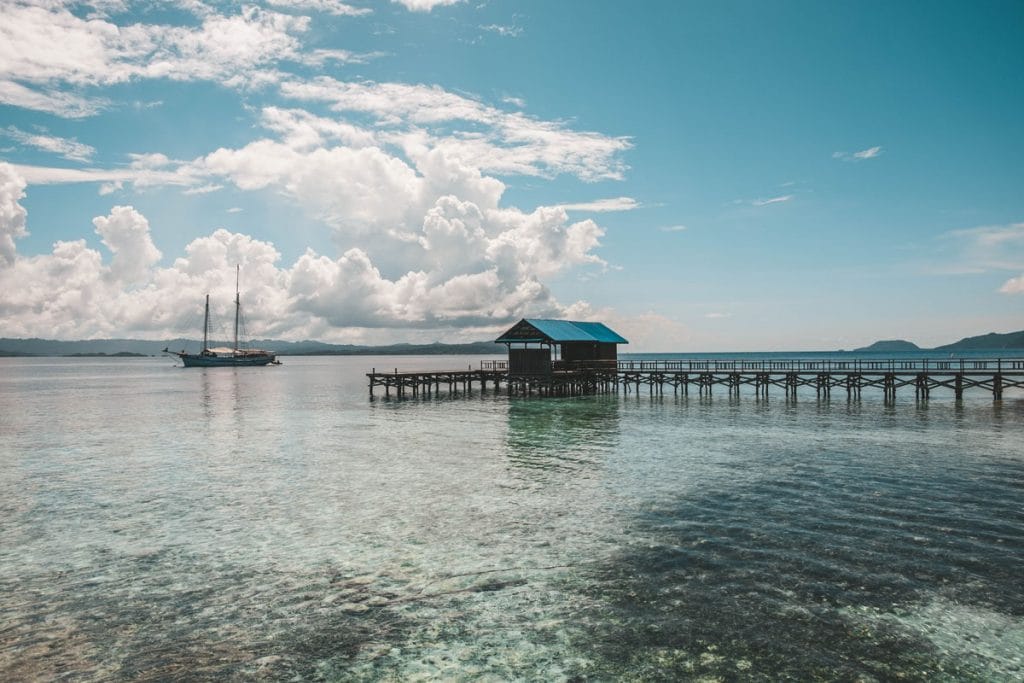 1. Socorro, Mexico
Scuba diving in November means the start of the Socorro diving season. Almost 400 km off the coast of the Baja Peninsula in Mexico you will find Socorro Island, part of the Revillagigedos. Don't come to Socorro expecting colorful reefs, this is paradise if you like the big stuff – the "Little Galapagos of Mexico" id just like its namesake known for pelagics.
The season lasts from November until May because only then are the conditions calm enough for the 24-hour crossing from the mainland (and even then some seasickness tablets are advisable). The only way to dive in Socorro is by liveaboard.
Once you have made it out, you can look forward to diving with Pacific manta rays, whale sharks, and many other shark species like hammerhead, Galapagos sharks, and tiger sharks. A little bit later in the season, countless humpback whales come here to breed but in November your chances for whale sharks and mantas are the best.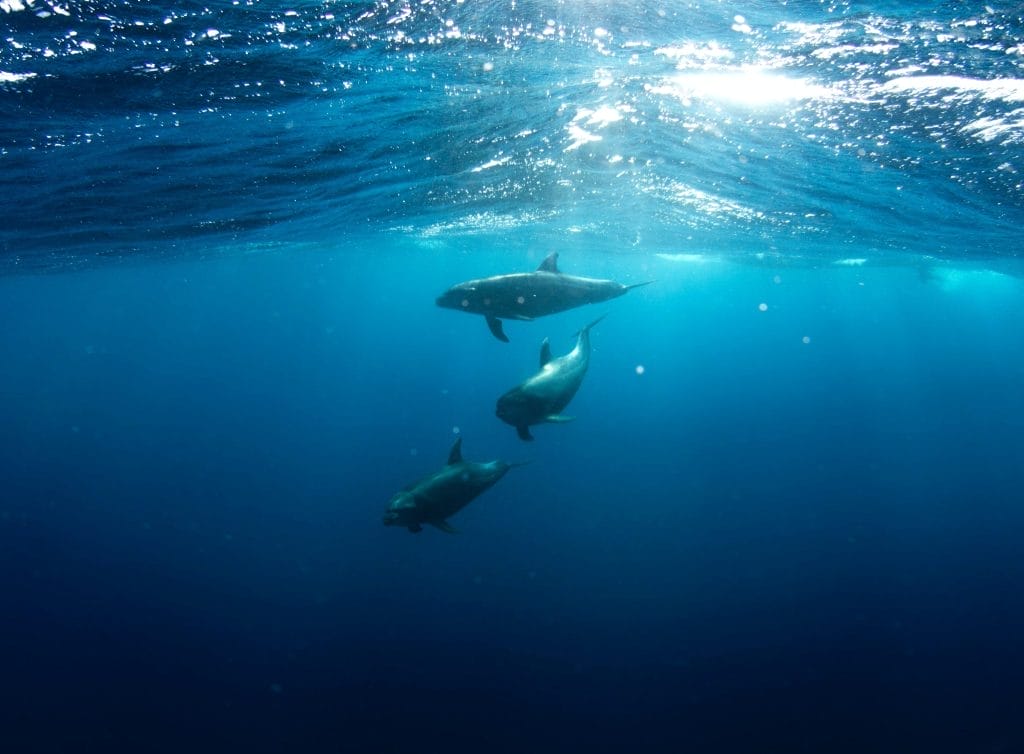 A great thing about diving in Socorro in November is the water temperatures – you may still get a balmy 28 ºC and they will drop quite quickly as the season progresses. Diving in general is only advisable for advanced divers – currents are strong but that attracts the big stuff.
2. Snorkel with orcas in Norway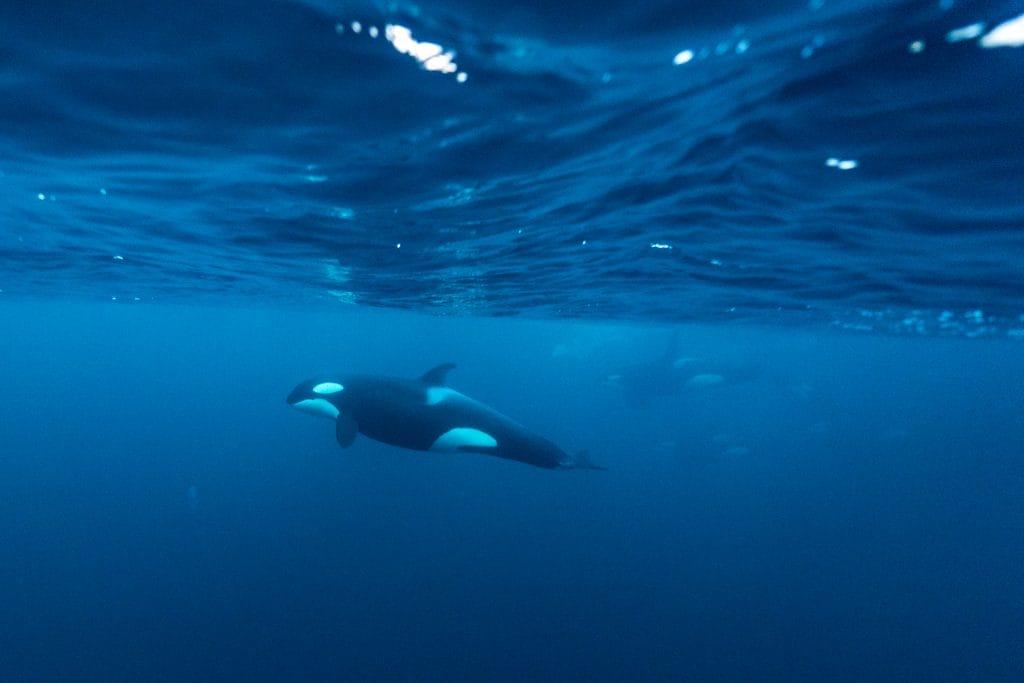 It might not be scuba diving in November but in Norway, you can go snorkeling with orcas instead. From late October until January, you can jump in the water in Skjervøy in Troms to hang out with the kings of the ocean.
Now is the time when Norwegian herring comes to the area thanks to a very mild winter weather and thus the orcas and other whales follow. While these pods patrol the coastline you can witness them while they hunt.
Companies like Lofoten Adventure can organize your trip. Since the term 'mild winter weather' is relative they will put you in a dry suit and some thermal layers to keep you warm before taking you out to snorkel with these incredible creatures. Make sure to bring your camera!
If you prefer not to get wet at all, you can also just book an orca and whale-watching cruise in Norway.
3. Great Barrier Reef, Australia
Diving in the Great Barrier Reef is always an incredible experience but some of the best diving happens in November. Because once a year, over 400 types of corals reproduce and their eggs and sperm get released at night. This incredible phenomenon known as coral spawning is tied to the moon and usually happens within 2-6 days of the full moon in November. It also requires warm water of 27 ºC and calm seas. In some cases, the coral spawning may even move to the next full moon in December.
Even when you know the dates of the full moon (5-7 November and 4-6 December in 2023) you will need a bit of luck and patience. Usually, dive centers in Cairns and also some liveaboards in the Great Barrier Reef will offer special dives to witness the coral spawning. Chances are you might need to jump in for several night dives over a couple of days but it will be worth it – they say that diving during the coral spawning is like diving amongst champagne bubbles. Only in this case it is countless tiny pink eggs floating through the ocean – nature at its best!
And since there are plenty of other fascinating creatures to see while night diving in the Great Barrier Reef, I'd say that even the 'practice' dives are worth a trip.
Find a liveaboard in the Great Barrier Reef
4. Banda Sea, Indonesia
There are a few parts of Indonesia that like to claim the title of 'most remote' or 'most untouched' and the Banda Sea and its islands are certainly a worthy contester. The spice islands and their fascinating history above the surface and some of the best diving below make for an incredible holiday.
The diving season is short here as you can only dive safely between the monsoons in April and May as well as September and November. Use this time wisely as the Banda Sea is worth it: Beautiful untouched reefs, huge marine biodiversity with a variety of rays and sharks, and the exciting hammerhead migration await.
Most liveboards leave from Ambon where you will start your trip with some great muck dives in Ambon Bay before moving on to Nusa Laut. This is where, with a bit of luck, you might see huge schools of hammerheads.
Check out Banda Sea Liveaboards
Depending on the liveaboard you book you will leave from Ambon or Banda Neira which you can both reach with a domestic flight from Makassar or Jakarta. Some liveaboards will do a crossing and bring you to Raja Ampat after – a once-in-a-lifetime trip with probably the best diving in November you will find.
Liveaboard diving in Raja Ampat
5. Diving in the Seychelles
Scuba diving in November is at its best in the Seychelles, an equally great destination for a honeymoon but also for a fancy solo trip. It is one of those places where you can technically dive all year long but the conditions are usually the best in April and May as well as in October and November. Now you can look forward to calm seas and water temperatures hovering around 29 ºC.
While whale shark season is over now, you will be rewarded with an incredible visibility of up to 30 m instead of plankton soup.
There are great dive sites all around the islands of the Seychelles though most are in the northwest of Mahe. Most dive centers will also offer day trips to La Digue, Praslin, and Silhouette.
What is there to see when diving in the Seychelles? Beautiful coral reefs and an abundance of reef fish for once. There are plenty of beginner-friendly dive sites, some even available to snorkelers, as well as some more challenging options and exciting wrecks. The Seychelles are also home to eagle rays, sting rays, sharks, and other exciting pelagic fish.
If you want to explore the truly secluded dive sites in the Seychelles, a liveaboard will be your best option. However, considering that the islands are home to some of the most beautiful beaches in the world I would probably stay on land for this scuba holiday to have a surface interval with my feet in the sand.
You will find plenty of accredited PADI dive center especially in Mahe and some great accommodation options in Beau Vallon. If you want a truly fancy dive vacation you can also stay at the Hilton Seychelles Labriz Resort & Spa on Silhouette which has its own PADI 5* dive center.
6. Koh Phi Phi, Thailand
Where to dive in November without too many crowds while on a budget? I recommend you head to Koh Phi Phi in the Andaman Sea in Thailand. The low season is over but the island is not super busy yet as it will be in a few weeks when the Christmas holiday-goers arrive.
Complete Guide to diving in Koh Phi Phi
Now the visibility has cleared up after the monsoon season but dive sites are not too crowded yet. Head to the beautiful Kingcruiser Wreck, look for a leopard shark, and enjoy some pristine coral reefs at the Bida Islands.
Koh Phi Phi is also the perfect place to either get certified or to advance your skills – you could do your Wreck Diver specialty there or learn all about underwater photography!
In addition, the island is fun if you are looking to make new friends, enjoy a beach party, or simply have a few nice sundowners. Also: Maya Bay has just re-opened its doors again welcoming visitors after a few months of closure.
How to get to Koh Phi Phi? Either fly from Bangkok to Phuket with Air Asia and take a speedboat from there or book a bus/ferry combo to get from Bangkok to Phi Phi Island.
My tip: November diving is great anywhere in the Andaman Sea! You can also head to the Similan Islands, Koh Lipe, or Koh Lanta when in Thailand.