Ready to take the plunge and get your Open Water scuba certification? Great, I love to hear that! If you are keen to learn how to become a diver and explore our beautiful underwater environment yourself you have come to the right place: I will walk you through the process and answer the most common questions for those who want to learn how to dive.
The Ins & Outs on how to Become a Diver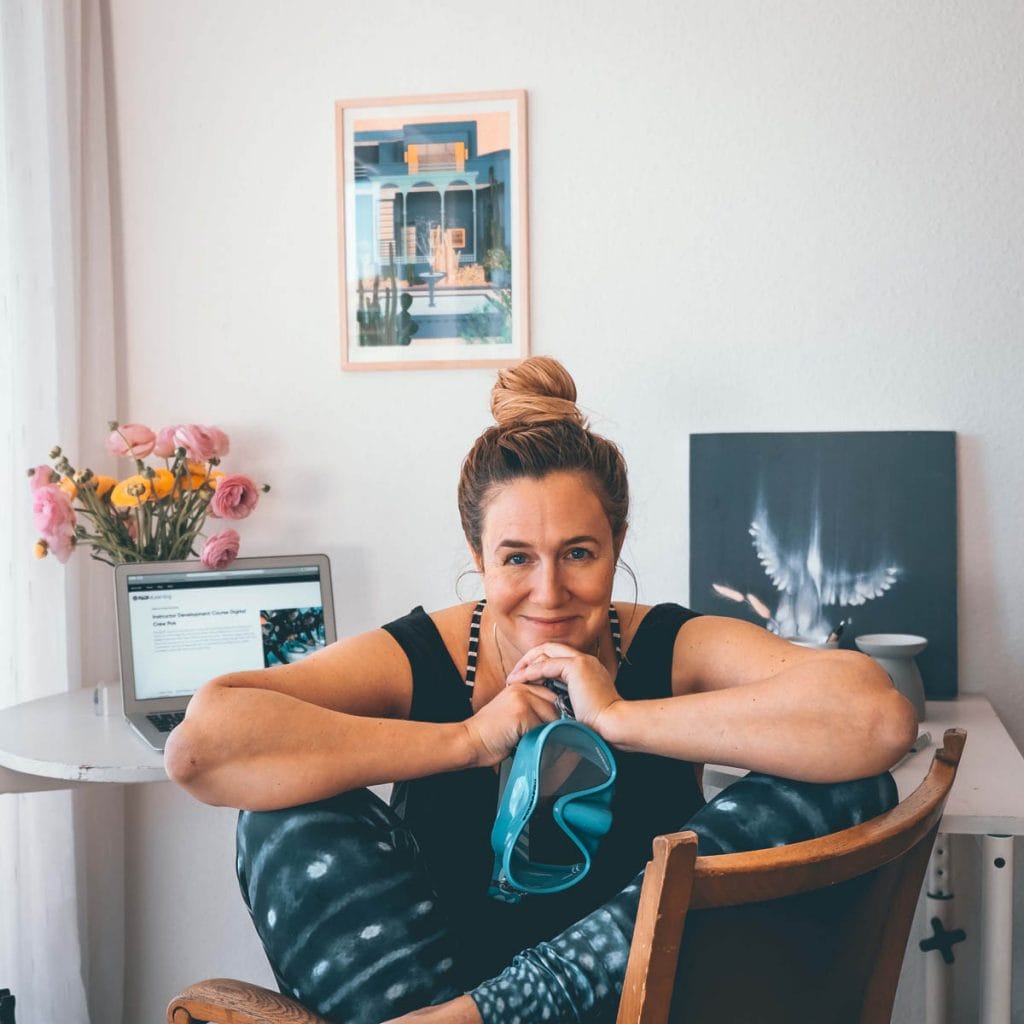 How to become a certified diver?
Learning how to dive is relatively easy but since scuba diving isn't without its risk it is important to start with some basics. Even as a recreational diver, you can't just strap a tank on your back and jump in.
The first step to becoming a certified diver is the so-called Open Water course. Getting your Open Water certification will allow you to dive to 18m depth with a buddy but without supervision by a professional. You can simply rock up at a dive center, rent some gear, get a tank, and hop in. Whether you should do that is a different story but technically your Open Water course should prepare you with all the skills necessary to go diving on your own. When I say on your own I mean just you and a buddy as the first rule of scuba says to never dive alone. However, as an Open Water diver, you can go diving without a dive instructor present.
The course includes a mix of dive theory, waterskills, and actual diving where you will learn how to apply those skills. It is conducted by an instructor who belongs to a dive agency and teaches according to certain standards and rules to ensure your utmost safety. But more on those details in a moment…
Where can I learn how to dive?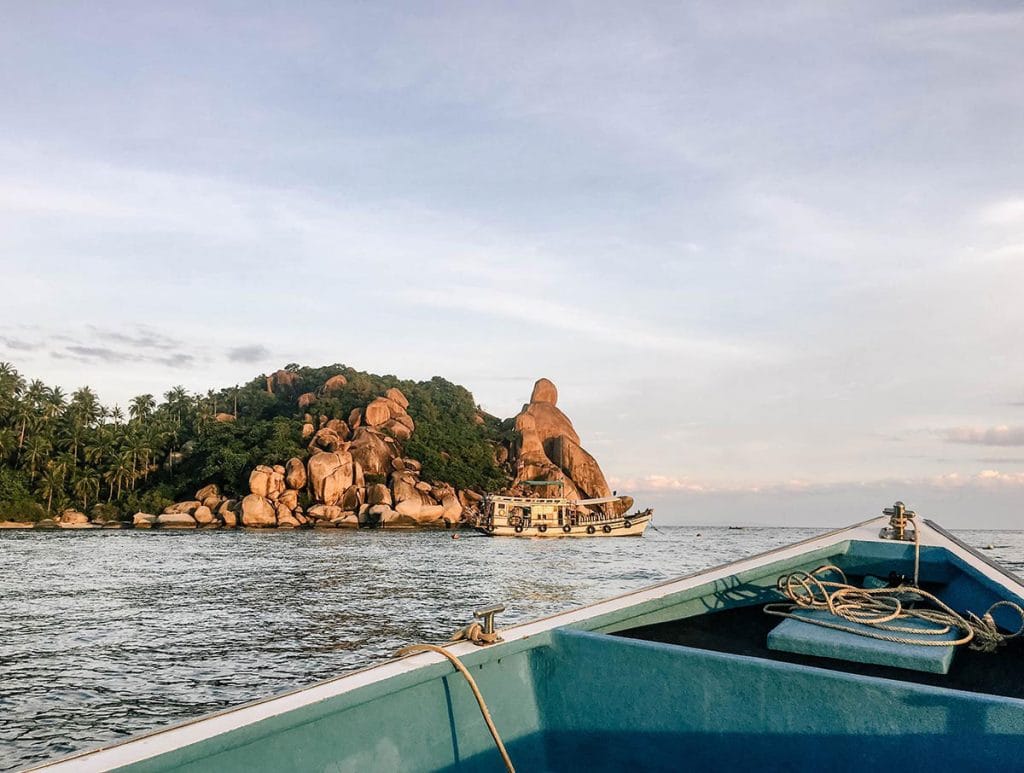 Where can I get a scuba diving certification near me? – many of you may ask. Well, technically you can learn how to dive almost anywhere where you can find a local dive shop and a body of water that qualifies as 'open water'. Open water is defined as following by PADI:
Open water is a body of water significantly larger than a swimming pool offering conditions typical of a natural body of water encountered by divers.
Mind you in reality some places are a lot more pleasant than others – both when it comes to the conditions in the water and what you can actually see. Plenty of big cities even if there are nowhere near the ocean have dive centers that will get you certified and take you to a lake or quarry instead of the sea to do your open water dives needed to complete the course.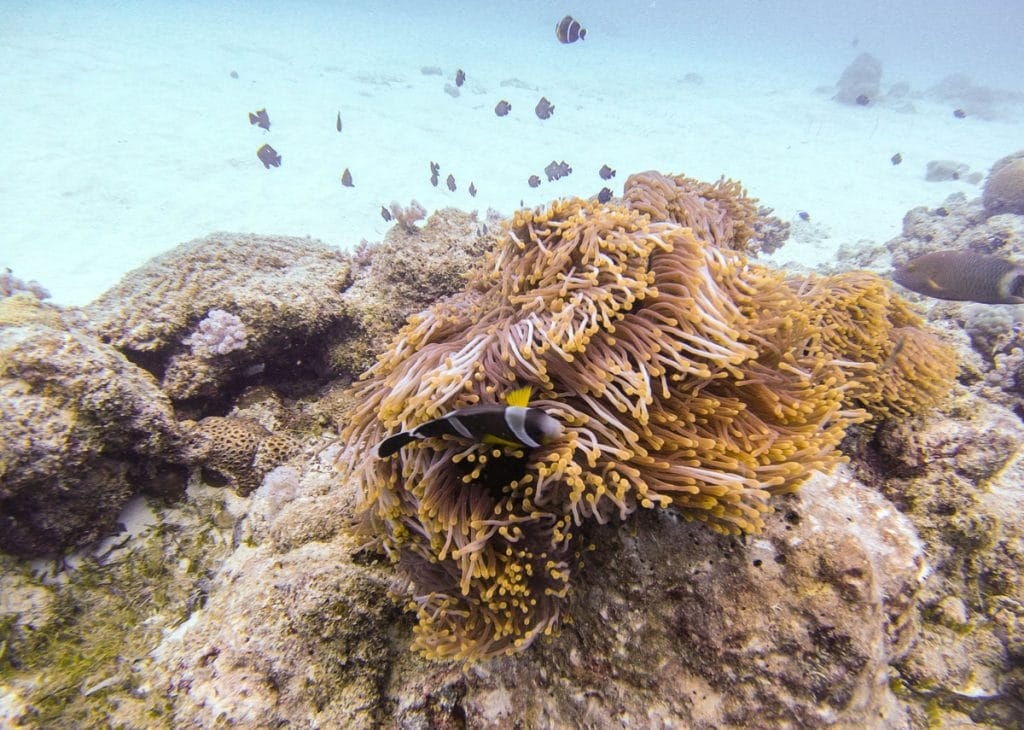 Depending on how much time you have and your budget you may consider waiting for your next holiday though. Places like Egypt, Thailand, Indonesia, and Mexico are great scuba diving destinations and you will find a myriad of dive centers on their shores.
When you pick a holiday destination for your scuba certification course work is usually done in a shorter amount of time and quite often cheaper than when training with dive centers in Europe or the United States. You might also have the option to split your course: finish theory & confined water sessions at home but do your actual open water dives in your holiday destination. This way you don't have to waste time hitting the books on the beach but can enjoy meeting Nemo & Co during your practice dives. And honestly, for me, it was all about seeing a real Nemo to get me hooked on diving!
Scuba Diving Organizations
Each dive center and instructor is affiliated with one or more scuba organizations in the dive industry. The most popular being PADI ( Professional Association of Diving Instructors) and SSI (Scuba Schools International). There are a few others like SDI and NAUI but most high frequented dive areas will offer either PADI, SSI, or both.
What these organizations have in common is that they have set standards for how scuba divers will learn and regulate how instructors teach. What does this mean for you? You will always get an instructor who has undergone rigorous training with one or more agencies and has to follow certain procedures and protocols to make sure that you learn how to dive thoroughly and most importantly safely.
For a beginner, it doesn't really matter which scuba organization you chose as the fundamentals of the Open Water course are pretty much the same. Once you are certified with one agency your certification will be accepted by dive shops around the world. Should you need to transfer during your course, most dives and skills can be transferred from one organization to another.
Location aside, I think it is most important to find an instructor that you like and trust. As I said before, whether you go for an SSI or PADI instructor, they undergo the same training and have to adhere to the same standards but just with anything else in life people have different ways of how they learn best and who they gel with. Maybe you need someone really patient and soft-spoken, maybe you prefer if someone presents you with a challenge and doesn't mince their words or or or… Even after years of diving and having many certifications under my belt, I will travel far and wide to train with instructors I truly love and trust these days as I have realized that it makes all the difference to me and the way I learn.
Alas, if you are planning to get certified during a holiday it can be tricky to make prior arrangements. Therefore it's a good idea to check out a few dive centers and meet potential instructors in person before committing to your dive training. Mind you this might not always be possible especially if you need to pre-book due to high-season but I strongly recommend you try.
Scuba diving certification cost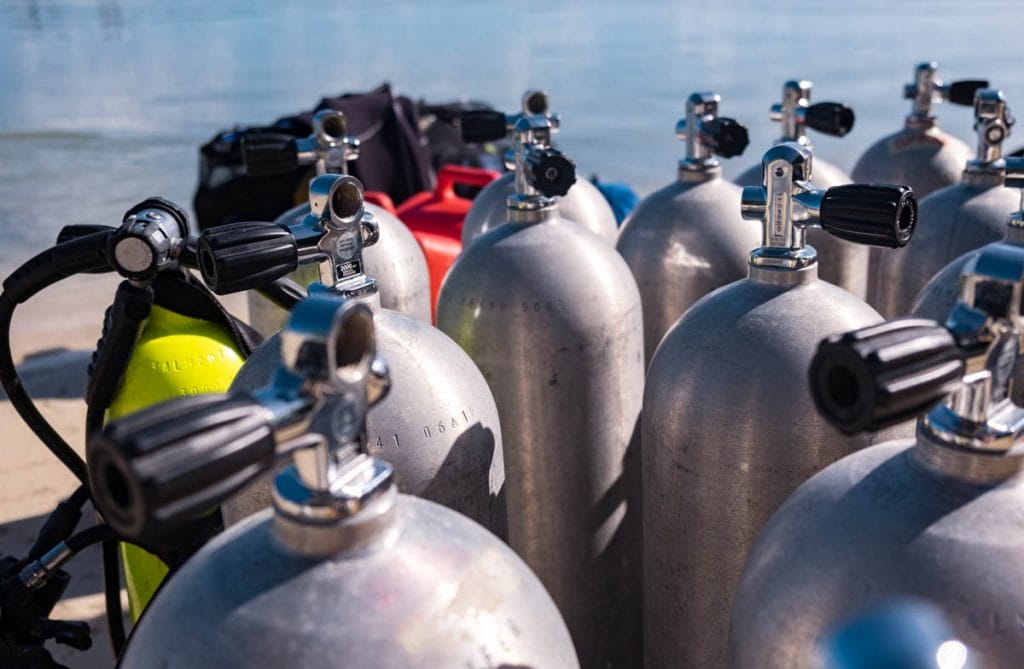 There are huge differences in how much it costs to become a diver depending on where you go. SSI courses overall tend to be slightly cheaper as you will get your academic materials for free online while a PADI certification will require you to buy the materials either in digital form or as a printed manual.
Depending on where you get certified and whether excursions or boat dives are involved it will cost anywhere between $350 (Koh Tao, Thailand) to $440 in Mexico and $600 (Florida) to get your Open Water certification.
Complete Guide for Koh Tao Scuba Diving
Prices will include your certification costs and most dive centers will include equipment rental in their fees. Do doublecheck beforehand though as some will require you to have your own mask, snorkel, and fins to get started.
How long does it take to become a certified scuba diver? That will very much depend on the location you choose. In most holiday destinations courses are set up to take only 3 days. In other areas, you may need to plan a trip to a lake or adhere to specific pool times (not to mention your work schedule) and an Open Water course can spread out over two weeks. And of course, it all depends on how you get along with your skills. Don't be embarrassed to speak up if you don't feel confident in mastering any of the required skills! Some people just need a little more practice time and may feel rushed in a course that is designed to be completed within three days or less. Ask your instructor for help, an extra skill session, and don't worry – you've got this!
Minimum Requirements to become a diver
To do get your SSI or PADI Open Water scuba certification, you will need to be at least 10 years of age. Divers age 10-14 years will first receive a so-called Junior Open Water cert. Children will also need written permission from a parent or legal guardian.
First thing, you will also need to sign a medical waiver stating that you don't have any medical conditions that may get in the way with your diving experience. If you have any issues you should get a diving physical beforehand.
As with many other things in life I highly recommend you have insurance when diving. Chances that something horrible will happen during your Open Water are slim when you have a good instructor and keep within safety guidelines but accidents do happen.
Once you have settled on a dive center ask if they include dive insurance in their fee – if your instructor is insured by DAN (Divers Alert Network) they can enroll you for free in the DAN Student Medical Expense Coverage while you are training.
Alternatively, you can get coverage by DAN or DiveAssure yourself. Those are special diving insurance companies that offer policies for various training levels and destinations, and can usually be obtained for a year quite inexpensively.
Most regular travel insurances will not cover dive accidents or at least not a trip to the chamber if you were to get decompression sickness which is the costly and important part you want to be covered for. If you do have a travel insurance you trust do check if they cover dive related incidences and make sure they cover treatments in the decompression chamber.
Funny enough many people ask me: do I need to know how to swim when diving? Sorry to disappoint but the answer is yes. You don't need to be a master mermaid but you should be somewhat comfortable in the water and have a decent level of physical fitness The Open Water course will put you to the test and you will need to show that you can swim 200 meters/yard as well as float without any aids for 10 minutes.
What do I learn during my Open Water diving course?
The Open Water course is divided into 3 parts: dive theory also known as knowledge development, confined water sessions, and open water dives.
For PADI you will have to do 5 confined water sessions & 4 open water dives and for SSI 6 confined water sessions & 4 open water dives.
Let's take a closer look at what each entails!
Dive Theory
These days scuba theory is usually done through self-study online and eLearning. You will have to complete various sections which include small quizzes too. These sections cover dive physics, scuba equipment, physiology and what happens to the body when diving, and more. Only if you get quiz questions wrong will you do an in-person review with your instructor but for the majority, you are on your own – honestly, it is easy enough.
After you are done with your segments you will need to do a short exam. The exam is multiple choice and as long as you have done your knowledge reviews and read the questions thoroughly you will pass with flying colors!
Waterskills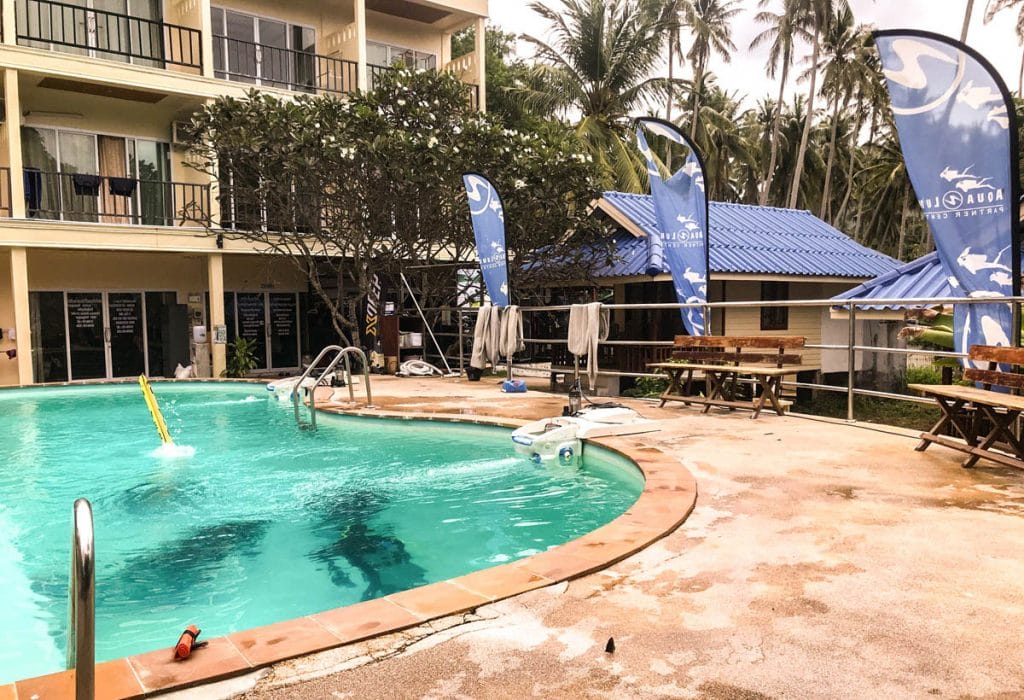 Once you are done it is time to put your theory into practice and get wet. You will start with your confined water sessions. What is confined water? Confined water is defined as a body of water with pool-like conditions but a variety of depths – in many cases this can be a pool however it can also be done in the ocean or a lake as long as those parameters are met.
Here you will learn how to use your equipment, how to equalize and breathe underwater as well as a variety of skills. These skills will come in handy once you are diving in open water and will help to keep you safe as well as make your dives more enjoyable.
Showing mastery of these skills is a pre-requisite to becoming a certified scuba diver. As I have said before: if you have trouble with any of them let your instructor know and get some more practice in. Remember that diving is truly allowing you to enter a new world and that it may take a moment to get acquainted, you didn't learn to walk in a day either!
Skills for both confined water and open water include things like mask clearing, ascending and descending, keeping neutral buoyancy at various depths, and what to do in an emergency. You will also learn how to communicate with your buddy via hand signals, do a buddy check, and how to set-up and use your scuba gear.
Scuba Gear for Beginners – what you really need!
Once you have learned the basics in a confined setting it is time to apply your skills in the real world aka the open water. This is where the fun begins – you will actually see firsthand why have to learn all of this 'stuff' and why it is so very worth it. I promise you once you see your first Nemo underwater everything will get so much easier!
During your open water dives, you will have to apply and demonstrate various skills again, after all this is when you may need them. For the first two dives your instructor can take you to a depth of 12 meters/ 40 feet and for the final two dives even a deep dive to 18 meters/ 60 feet – if that sounds a lot to you, don't worry – it sounded a lot to me too. But I was quickly distracted by some sea creature or other and didn't even notice how deep I went until my depth gauge showed me 17m.
Once you have finished your 4th dive it is probably time to celebrate – all your instructor needs to do is fill out some paperwork and you are a certified scuba diver!
Find an overview of further training & PADI courses here.
Other options on how to become a diver
Are you short on time, money, or simply not sure yet if you want to become a certified diver? Don't worry, there are a few other options for you to consider if you want to do recreational scuba. As I have mentioned before you can't just strap on a tank and go diving, you will need some sort of training. However, many agencies offer options if you don't want to sign up for a complete Open Water scuba course yet.
Discover Scuba Diving
One of these options is called a PADI Discover Scuba Diving or SSI Try Scuba. While these two options vary greatly when it comes to depth – PADI will include one open water dive to 12m/40ft while SSI will only take you down to 5m/16ft in confined water – they are a great way to get an idea of what diving is all about. Both courses include a minimum of theory and skills, alas you will not be a certified diver afterward. However, they are a great way to breathe some air underwater and get a feel of whether diving is for you, and if you may want to become a certified diver.
If you do know that you want to become a certified diver eventually you can choose to do an SSI or PADI Scuba Diver course. This course is technically the first part of the Open Water course as it includes 3 confined water sessions and 2 open water dives. Once you have completed all your assignments you will be a certified diver however, you can only dive to a maximum depth of 12m/40ft under the direct supervision of an instructor or divemaster. mind you, it is quite easy to upgrade from a Scuba Diver to an Open Water diver – you will just need to sign up for the missing sessions and dives as well as pass your theoretical exam.
Read all about how you can do your Advanced Open Water course afterward!
Pin for Later!